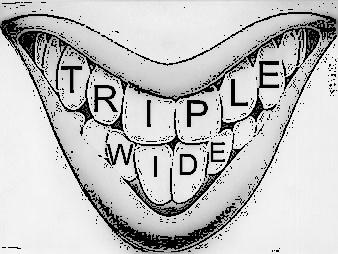 The Primevals
Michael Rooney. Vocals, Harmonica, Guitar, Alto Sax. Percussion
Tom Rafferty, Guitars, b/v
Martyn Rodger, Guitars, Tenor Sax, b/v
John Honeyman, Keyboards, Guitars, b/v
Ady Gillespie, Bass Guitar
Paul Bridges, Drums


live shows planned for

london hope and anchor friday november 26 2021

https://www.facebook.com/events/2585627668386226/

newcastle the globe saturday november 27 2021

Biography
The Primevals started in 1983; Michael Rooney had a record stall and had some friends who played in bands. They soon recorded their first single Where Are You? On the local Raucous label .New Rose Records in Paris, then released 'Eternal Hotfire' mini lp in 1984 and their relationship continued over the next three years releasing the albums 'Soundhole' and 'Live a Little'. These records were produced by Richard Mazda who had also worked with the Scientists and the Fleshtones.

The Primevals toured extensively in Europe over this period and played some great shows with the Cramps on their 'Date with Elvis' tour in 1986. Next was a live album 'Neon Oven' recorded 1988 in Paris album .Over this period The Primevals recorded 5 sessions for BBC Radio 1 including a John Peel session which was released on 12" single they also recorded tribute covers for various compilation releases dedicated to Captain Beefheart, Suicide and The Byrds

The fifth album called 'Dig' and released in 1990. The band worked with Jack Endino on this who had worked with Mudhoney and Nirvana.. The band toured extensively in Germany soon after and then ceased to play live between 1992-1996. Each member spent the time on other musical endeavours.

The Primevals began playing under their name again occasionally and in 2005 a 2cd compilation of New Rose material plus 4 unreleased songs entitled 'On the Red Eye' was released. New recordings in 2007 came next on cd on their own Triple Wide imprint entitled 'There Is No Other Life…And This Is It".

The Primevals released 'Disinhibitor" 2010.and toured extensively again. They released the lp 'Heavy War' in 2012 on Beast Records and a split 45 from the Jeffrey Lee Pierce Sessions entitled 'Girl It's Me" the following year.

In 2014 they released 'Tales of Endless Bliss' on Closer Records.

In 2015 saw the the enhanced re-issues of 'Eternal Hotfire' and 'Soundhole 'on cd on LTM record label. The song 'Spiritual' was used in the Sky TV Series 'Tin Star' (series 3).

In July 2017 The Primevals released on their own label 'Dislocation' on lp/cd and have continued with shows in UK, France and Italy. An ep on 'Ghost Highway Recordings' from Madrid. Entitled 'So Extra' ep. Was released in July 2018

The lp 'Second Nature' was released in May 2020 on their own Triple Wide label. 12 track vinyl and 16 track cd.

Recorded during lockdown the band have released a new record 'New Trip' on cd/lp on Triple Wide


Discography

The Primevals Discography

Cassette only

The Angels Are Coming "Pick it up" (Pleasantly Surprised) 1983

7"

Where Are You?/This Kind Of Love (Raucous Records) 1984

Living In Hell/Walk In My Footsteps (New Rose) 1985

Diamonds, A fur coat , Champagne /Inst (New Rose) 1986 (free 45 with "Live A Little" )

Fertile Mind/ Crazy Little Thing (New Rose) 1987

Heya/ Heya (Part 2) (New Rose) 1987

Last To Know/ split single 1990

I Want/ split single (Beatroot) 1997

Girl It's Me (split with OFF!) (JLP trib) (Gliiterhouse) 2014

So Extra ep Different Person/Disloaction/The Loner Rider/Baby,You're So Extra
(Ghost Highway Recordings) 2018



12"

Saint Jack/Dish of Fish/Spiritual/See That Skin/Peel Session (Strange Fruit) 1986

Heya/ Down Where The Madness Grows/ Justify/Heya pt 2 (New Rose) 1987



10" single

Elixir of Life/Lonesome Weepin Blues/Sister (New Rose 1986)



LP/CD

Eternal Hotfire (New Rose) 1984 lp

Soundhole (New Rose) 1986 lp

Live A Little (New Rose) 1987 lp/cd

Neon Oven (53rd &3rd) 1988 lp

Dig (Nibelung) 1990 lp/cd

On The Red Eye 2xcd-comp (Last Call) 2005cdx2

There is no other life.. (Triple Wide) 2007cd

Disinhibitor (Triple Wide/TSB) 2010cd/lp

Come and Let Me Hear You Sing-Live (Triple Wide) ltd free cd 2010cd

Heavy War (Beast/TSB) 2012 cd/lp

Tales of Endless Bliss (Closer) 2014 lp/cd

Eternal Hotfire re-issue+10 (LTM) 2015 cd

Soundhole/Live at Rex -re-issue (LTM) 2015 2 cd

Dislocation (Triple Wide) 2017 lp/cd

Second Nature (Triple Wide) 2020 lp/cd

New Trip (Triple Wide) 2021 lp/cd



Side -projects

Hi-Alerts Conjure Time (TSB) 2015

The Elevator Mood Elevation (Fish Cake) 2019


Video

Live at the Town and Country 1987 (Jettizounds) 1988


Compilation Tracks

Right For me- La vie en rose- (new rose)- 1985lp

Prairie chain- Pile of hits-(new rose)- 1986lp

China pig/Crazy Little Thing- Fast n bulbous – Captain Beefheart tribute-(imaginary) 1987 lp/cd

Diamonds, A furcoat , champagne- Play new rose for me-(new rose)1986 lp

Sister – Censorship Sucks (ddt records) 1987lp

Thoughts and Words/Tribal Gathering- Time Between Byrds tribute- (imaginary) 1988 lp/cd

Screaming Skull- Vindcated -Tribute to The Fleshtones-
Larsen/Dirty Water 2007lp/cd

The Band That Time Forgot- (Cramps) Rock Hardi mag 2009 cd

Saint Jack./Spiritual/Lowdown- Stomping at Klub Foot- Vol 2/4
(abc records) 1985 lp

It Don't Feel Free (live-) Rock Hardi- 2008 cd

Where the bones are buried- Blighty's Still Smokin'- free mag 2008- cd

Follow Her Down (live)- Arezzo Wave Italy - 1988 lp (new rose)

Follow Her Down- New Rose Box Set- 1997 lp (new rose)

Highway- Laser Rock n roll Party Vol 1- 1987cd/cassette (new rose)

Crazy Little Thing- Laser Rock n Roll Party Vol 2 1988 cd/cassette (new rose)

Fast Cheap and Out of Control- Dig Magazine- 2008 cd

Fire and Clay A Shaking Experience 1987l (Ruta 66)lp

Diamonds, A Furcoat , Champagne Park Lane Archives 2009 (Jungle)cd

Blues At My Door/Spiritual/Lowdown/Saint Jack/Have Some Fun
Dragged from the wreckage of Klub Foot 2014 cd (Trophy)cd

Girl It's Me Into The Black (Glitterhouse)cd

Where Are You? Another Splash of Colour (1980-85) (Cherry Red)cd

My Emancipation Just A Bad Dream (1981-89) (Cherry Red)cd

Living In Hell Big Gold Dream (1977-1989) (Cherry Red) cd

Saint Jack/Lowdown Stompin at Klub Foot vol 1&2 (ABC) cd
……….